Fluff and Fold = Wash and Fold = Wash, Dry & Fold = Fluff n Fold
(They all mean the same thing… but they are not "all the same"!)
We pick up your "Dirty Laundry" – wash it, dry it…
then fold or hang as needed and deliver it back to you Fresh and Clean!
A few very important points right up front!

We now offer

"24 Hour"

turnaround (up to 60 pounds).
"Same Day Service" may be available at an additional price and with restrictions on time of pick up and delivery. Please ask in advance if this is available for you and your area.
All orders are processed in a Commercial Laundromat
The Laundromat is Ultra Modern and Ultra Clean
All orders are processed by a Professionally Trained Staff
All orders are processed separately (never mingled with any other order)
All items are sorted and processed accordingly (colors, whites, delicates, etc.)
We supply top quality detergents, bleaches, softeners (or you can provide your own)
We work Seven (7) Days a week
All customers are treated with the utmost courtesy
Every effort is taken to accommodate your pick up and delivery needs
You may schedule a delivery at any time after next day or second day as well
We offer Special Discounts to Seniors, Military and those with Special Needs
We offer special pricing depending on your location and needs
We do not offer any alteration service

We accept orders that are "Wet". Then we weigh and price the order when completed and dry!
Pick Up Hours

Monday………..8:00 am – 8:00 pm
Tuesday………..8:00 am – 8:00 pm
Wednesday…..8:00 am – 8:00 pm
Thursday……8:00 am – 8:00 pm
Friday………..8:00 am – 8:00 pm
Saturday……..10:00 am – 4:00 pm
Sunday………10:00 am – 4:00 pm
Okay, here's our story!
We pick up your order, bring it to our laundry facility where it is processed by our Professional Staff.


Your clothes are then sorted, washed in separate washers, processed per your instructions (Hot – Cold – Warm – Delicate etc.) and never mixed with any other order. Dried as required, folded and placed into our protective plastic covering or hung individually–just like at the dry cleaners.
–We hang casual pants, shirts, blouses, polo shirts and skirts—
all at no additional charge. Yes, we will even match your socks!
–We fold T-shirts (or hang), jeans, underclothes, linens, & towels.
However, we can hang/fold any item per your instruction.
Your order is then packaged inside our plastic bags and prepared for delivery back to you.
—-We use low-scent detergents or you can request your preferences.
We generally can accommodate your special preferences (must be submitted with your order).
20 pounds minimum per order. (The image below is an actual order. It is a large basket full to over flowing. It weighs 18 pounds.)
SAMPLE LAUNDRY WEIGHT CHART
Type of Garment
20 LBS
25 LBS
Jeans
4 Pair
5 Pair
Shorts
2 Pair
3 Pair
Socks
8 Pair
9 Pair
Underwear
9 Pair
11 Pair
T-Shirts
6
7
Shirts
3
4
Towels
2
3
Set of Sheets
1 Set
1 Set
* Wash, Dry and Fold is based on pounds
Minimum 20 pounds
* * We give Free estimates, just ask!
We accept all credit/debit cards (thru Square) – NO CHECKS
—- Included are all top quality Supplies: Soap, Softener, Hangers, and Packaging
>>> Currently Serving: All of San Diego Central. Including PB, OB, Downtown, Hillcrest, North Park, University Heights, City Heights, Clairemont, Linda Vista, Mission and Fashion Valley, Basically from Highway 52 down to Highway 94 and from the Ocean to Highway 125. Now serving: South Bay; Chula Vista, Bonita, National City, East County; El Cajon, La Mesa, Spring Valley, Lemon Grove (let us know if you are not on our map).
Just ask if we are serving your area also.
—————————————————————————————————–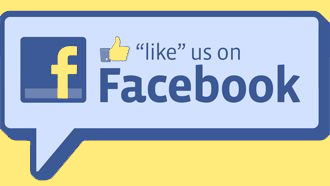 QUICK CLICK MENU:
Check out our Prices
Request to Schedule a Pick UP!
==================================
Busy? Working too much? Need more hours in the day?
Let us take a load or two off!
One call – does it all – Call (619) 723-7517
==================================
Find Personal Laundry Service on Facebook