We are NOT accepting DRY CLEANING ORDERS at this time.
Enjoy the convenience of FREE Pick Up and Delivery today!

You work hard, you play hard, you live a full life.

There's just not enough time to do "everything"!

You have "Special Needs" or a temporary disability.


Whatever the reason…let us take a load or two off your hands!

You deserve it! (or maybe someone else does. Get a Gift Certificate for them!)
>>> Currently Serving: All of San Diego Central. Including PB, OB, Downtown, Hillcrest, North Park, University Heights, City Heights, Clairemont, Linda Vista, Mission and Fashion Valley, Basically from Highway 52 down to Highway 94 and from the Ocean to Highway 125. Now serving: South Bay; Chula Vista, Bonita, National City, East County; El Cajon, La Mesa, Spring Valley, Lemon Grove (let us know if you are not on our map).


Email your questions here. (Do we service your area?}

Please call us at 619 723-7517 to see if we are now in your area.
Our Professional Wash-Dry-Fold Service is convenient, affordable and professional! "5 Minutes could save you 5 Hours or MORE!" We use our supplies, saves your gas, parking hassles & saves you time and money –and we still use high quality detergents, bleach and softener!
RATES ARE PER POUND
** NO CONTRACT REQUIRED **
Subject to Area Restrictions
>> 20 Pound Minimum <<

Standard rate (per pound)
2.50
Seniors
2.25
Military
2.25
Special Needs/Injured
2.15
SAME DAY SERVICE FOR ABOVE CATEGORIES
Add .50
***Hotel/Motel SAME DAY SERVICE (10 pound min -not by EACH ITEM)
3.00
Business- minimum pick up once a week
Please ask
Wash and Dry ONLY
2.00
Minimum 20 pounds.
___________________________________
We are NOT accepting DRY CLEANING ORDERS at this time
___________________________________
(We accept "wet" orders and then base the price on completion of service.
We weigh them after they are washed and when they are dry.)
___________________________________
* Wash, Dry and Fold is priced per pound.
Other rates are available upon contact and confirmation.
___________________________________
Ask for your rate here. INCLUDED SERVICES:
Free Pick Up and Delivery. Professional Services from Trained Staff Members
| All Soaps/Bleach/Softeners/Hangers |
Wash | Dry | Folding and/or Hanging | Packaging for delivery!
MISCELLANEOUS ITEMS

King Comforter
Ask Dakota/619-723-7517
Queen Comforter
Ask Dakota/619-723-7517
Full Comforter
Ask Dakota/619-723-7517
Down Comforter
Ask Dakota/619-723-7517
Normal Blankets
By Weight
Pillows
6.00 to 18.00 each

Please ask about any special items. We will come to your home/work and weigh your items, give you a FREE estimate. No obligation!
SAMPLE LAUNDRY WEIGHT CHART

Type of Garment
20 LBS
25 LBS
Jeans
4 Pair
5 Pair
Shorts
2 Pair
3 Pair
Socks
8 Pair
9 Pair
Underwear
9 Pair
11 Pair
T-Shirts
6
7
Shirts
3
4
Towels
2
3
Set of Sheets
1 Set
1 Set

* Wash, Dry and Fold is priced per pound. Minimum 20 pounds.
————–
We accept Credit/Debit Cards thru "Square and PayPal" – at this time.
We accept "cash", which is just as good as "money"!
Sorry, we do not accept checks
Other Options: Special order pricing available upon request.
Email (click here) for Special Order Pricing.
To schedule a Pick Up – Click Here!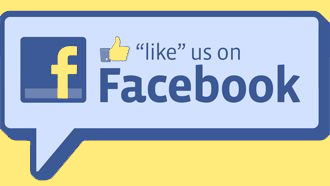 Note: We are not responsible for shrinkage, fading or running of colors. Please define any washing instructions that might assist our staff in serving you better. We are not responsible for the loss of clothing unless an inventory is submitted by customer with the order. Customer agrees to include only washable items in their pick up. Customer is responsible for all damage to clothing when caused by any items present in their laundry. WE ARE NOT RESPONSIBLE FOR GOODS LEFT OVER 30 DAYS.